¿Cuál es el cd más bonito de bts?
Empezamos esta sección del blog, ¿Qué Cd es el mejor(aunque todos sean buenos) ….? ¿cuál es el más bonito? . En esta ocasión toca analizar al grupo masculino de kpop BTS (bangtan sonyeondan)
Empezamos con los comienzos de BTS en 2013, BTS O!RUL8,2?
El titulo significa "»Oh, Are You Late Too?"  Este fue el primer álbum oficial publicado el 11 de septiembre de 2013 (segunda parte de 2 Cool 4 Skool)
El álbum consiste en diez canciones, siendo «N.O» la canción principal.
Tracklist.
| | |
| --- | --- |
| 1. | «Intro: O!RUL8,2?» |
| 2. | «N.O» |
| 3. | «We On» |
| 4. | «Skit: R U Happy Now?» |
| 5. | «If I Ruled the World» |
| 6. | «Coffee» |
| 7. | «BTS Cypher Pt.1» |
| 8. | «Attack on Bangtan/The Rise of Bangtan» (진격의 방탄; Jingyeogui Bangtan) |
| 9. | «Satoori Rap» (팔도강산; Paldogangsan) |
| 10. | «Outro: Luv in Skool» |
Veamos ahora el álbum por dentro en este vídeo de unboxing.
El Cd viene con un poster, photocard y un photobook  que muestra la versión más jóven  de los miembros de BTS y salen to malotes!
Skool luv affair, Las hormonas revolucionadas.
Tercer mini álbum de BTS lanazado en febrero de 2014. Este álbum que concluye la «Trilogía de la escuela». El album contiene el titulo principal de "Boys in love". El MV ya supera los 200 millones de reproducciones en Youtube. Salen super jóvencitos y con eye liner.
¿Dónde podré encontrar una escuela con estudiantes cómo estos?
Tracklist.
Intro: Skool Luv Affair
Boy in Luv
Skit: Soulmate
Este disco es un poco más grande que el anterior 🙂 Y en el photobook salen guapísimos con los uniformes de la escuela- El cD viene a demás con una postal/pegatina.
Dark and wild, el primer album completo de verdad.
Dark & Wild es el primer álbum completo de BTS. Este album fue el primero en ser promocionado en los programas musicales ( por fin les dejan aparecer a mis chicos 😊) se lanzó el 19 de agosto de 2014.
El álbum cuenta con dos de mis canciones favoritas , Danger y Let me know (sí, esa nota aguda de jimin me mata)
Tracklist
Intro: What am I to You?
Danger
War of Hormone (호르몬 전쟁)
Hip Hop Lover (힙합성애자)
Let Me Know
Rain
BTS Cypher Pt.3: KILLER
Interlude: What Are You Doing? (Interlude: 뭐해)
Can You Turn Off Your Phone? (핸드폰 좀 꺼줄래)
Blanket Kick (이불킥)
24/7=Heaven
Look Here (여기 봐)
2nd Grade (2학년)
Outro: Does That Make Sense? (Outro:그게 말이 돼)
Empieza la fama con BTS The Most Beautiful Moment in Life, Part 1 y Parte 2.
The Most Beautiful Moment in Life Pt.1 (화양연화 Pt.1) es el cuarto mini-álbum de BTS y primera parte de la saga de dos partes que se centra en el concepto de "juventud". ¿Te suena la portada esa que tenía una letra china?
Esa letra significa "youth" juventud. Fue 29 de abril de 2015.
«The most beautiful Moment in Life», tiene un toque melancólico y diferente de los anteriores álbums.
La canción que más destaca fue "I NEED U". La letras, melodía y video son geniales, sin duda una obra maestra (gracias a esta canción me enganché a ellos)
Y también está su otro hit de "DOPE"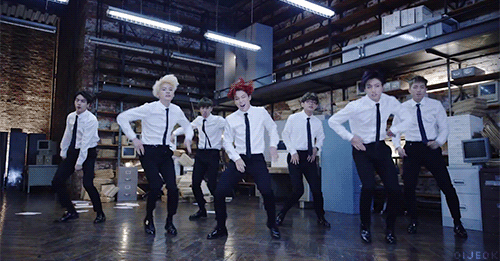 Tracklist.
Intro: The Most Beautiful Moment in Life (Intro: 화양연화)
I NEED YOU
Hold Me Tight (잡아줘)
Skit: Expectation!
DOPE (쩔어)
Boys With Fun / Fun Boys (흥탄소년단)
Converse High
Moving On (이사)
Outro: Love is Not Over
Parte 1 (dos versiones)

Y luego llegó la segunda parte, The Most Beautiful Moment in Life Pt.2
Quinto mini-album lanzado el 30 de noviembre de 2015. LA canción que más destaca es "Run" y otras de mis favoritas "butterfly".
NOTA: La intro de SUGA "Nevermind" también es bestial.
Tracklist
Intro: Nevermind
RUN
Butterfly
Whalien 52
Ma City
Crow-Tit / Silver Spoon / Try-Hard (뱁새)
SKIT: One Night in a Strange City
Dead Leaves / Autunm Leaves (고엽)
Outro: House of Cards
Parte 2 (Dos versiones)
Repackage de los dos álbumes anteriores, BTS The Most Beautiful Moment in Life: Young Forever.
Este álbum es un repackage de los dos anteriores y fue lanzado el 2 de mayo de 2016. Este álbum cierra a la duologia "youth" y cuenta con dos discos. ¡Y cuenta con el famoso track "FIRE!" y otros remixes de las canciones.
Tiene dos versiones, night(negra) and day(blanca). Cada una con su photobook y fotos diferentes.
Tracklist
Disco 1
Intro: The Most Beautiful Moment in Life (Intro: 화양연화 )
I NEED YOU
Hold Me Tight (잡아줘)
Dead Leaves / Autunm Leaves (고엽)
Butterfly Prologue Mix
RUN
Ma City
Crow-Tit / Silver Spoon / Try-Hard (뱁새)
DOPE (쩔어)
FIRE (불타오르네)
Save ME
Epilogue: Young Forever
Disco 2
Converse High
Moving On (이사)
Whalien 52
Butterfly
House of Cards (Full Lenght Version)
Love Is Not Over (Full Lenght Version)
I NEED YOU (Remix)
RUN (Ballad Mix)
RUN (Alternative Mix)
Butterfly (Alternative Mix)
En el vídeo vemos las dos versiones del álbum recopilatorio. ¿A mi gusta más la versión Night y a ti?
De chicos traviesos quema-coches a principitos en el álbum de WINGS
El 5 de septiembre después de ver el famoso teaser  protagonizado por Jungkook y titulado «WINGS» se anunció la llegada de su siguiente álbum.
Más adelante se mostraron más cortometrajes de Jimin (LIE) , V (stigma), Suga (first love), RM (reflection)  J-hope (MAMA) y pot último Jin(AWAKE).
Y al fin del salió el álbum completo WINGS a la venta. El álbum cuenta con cuatro versiones y la canción principal "blood, sweat & tears" (de mis favoritas en mi top).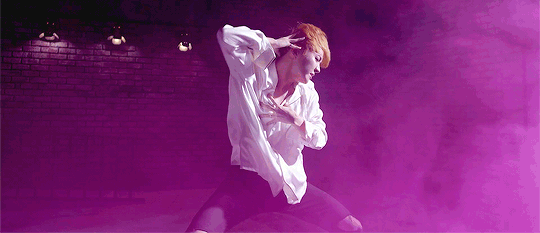 Esta canción se hizo muy popular en América y en todo el mundo por su ritmo pegadizo y letra (¡y que los chicos lo valen!)
Su vídeo musical consiguió más de 6 millones de visitas en un día y más de 10 millones en dos días.
Tracklist
Intro: Boy Meets Evil by J-Hope
피 땀 눈물 (Blood Sweat & Tears)
BEGIN by Jungkook (BTS) Letra
LIE by Jimin (BTS) Letra
STIGMA by V (BTS) Letra
FIRST LOVE by Suga (BTS) Letra
REFLECTION by RM Letra
MAMA by J-Hope Letra
AWAKE by Jin (BTS) Letra
Lost Lyrics
BTS Cypher 4 (Ft. Rap Monster, Suga, J-Hope) Lyrics
Am I Wrong Lyrics
21st Century Girls Lyrics
14 Two! Three! (Still Wishing For More Good Days) Lyrics
Interlude: Wings Lyrics
Lo único que cambia en las versiones es la foto polaroid (y BINGO!, para mi este es mi CD favorito de ellos) Me gusta el photobook, estetica del cd, canciones etc…
La historia no contada en WINGS con YOU NEVER WALK ALONE
Este es el segundo repackage del anterior álbum de wings. Fue lanzado el 13 de febrero de 2017.
Se añaden las canciones de "Not today"  y "Spring Day"
Tracklist
Intro: Boy Meets Evil
Blood Sweat & Tears
Begin
Lie
Stigma
First Love
Reflection
MAMA
Awake
Lost
BTS Cypher
Am I Wrong
21 Century Girls
2!3!
Spring Day Title
Not Today
Outro: Wings
A Supplementary Story: You Never Walk Alone
El photobook es precioso y el cd tiene algo que me relaja muchisimo.
Empieza una nueva saga de álbum bts "LOVE YOURSELF: HER"
Es el quinto álbum de los chicos y es el primero de la nueva saga. Fue lanzado el 18 de Septiembre 2017.
Este álbum cuenta con la participación de la banda The Chainsmokers. Y algunas de sus canciones que lo petaron como DNA, Mic drop  y go go.
¿quién no ha intentado bailar la coreografía de GO GO?
Tracklist.
Intro: Serendipity
DNA
Best Of Me
Dimple (보조개)
Pied Piper
Skit: Bilboard Music Awards Speech
MIC Drop
Go, rather than worrying (고민보다 go)
Outro: Her
Skit: Hesitation and Fear (Skit : 망설임과 두려움)Solo CD
Sea (바다) Solo en el CD
Siguiente álbum de la saga Love Yourself 轉 'Tear
Este albúm fue lanzado hace poquito, el 18 de mayo de 2018 y presentó el tema principal "fake love".  Un tema que trata sobre una relación tóxica de pareja o un amor falso.
Escuchamos esta canción en directo por primera vez en los billboard music awards.
Tracklist
Intro: Singularity
FAKE LOVE
The Truth Untold
134340
Paradise
Love Maze
Magic Shop
Airplane pt. 2
Anpanman
So What
Outro: Tear
Y hasta aquí el post de hoy 😊 ¡Ahora te toca a ti elegir! ¿qué cd crees que les gusta más a las ARMY?
En el próximo articulo haré un especial nombres y frases para prende hangul ( el alfabeto coreano en tan solo 15 minutos). Si no te lo quieres perder dale «me gusta» a nuestra página de facebook.
PD: Recuerda que en el apartado de la tienda puedes encontrar todo el merchandising de BTS y CD.
Summary
Reviewer
Review Date
Reviewed Item
Author Rating